Sending Ticket to Support:
To send a ticket to Customer Support, first access the FAQ.
Click on the blue gear icon (Settings Panel) on the right
and click on 'Help' - this will open the FAQ. The FAQ will be in the language of your device setting (not your game language).
Look through the FAQ and read through a fitting topic. If that does not help, you will see in the FAQ Topic on the top right a Speech Bubble or the text, "Contact us"- just tap it.
This will open a new panel where you can write what you need help with. Remember to write down your name and Email Address. The ticket will go to the support team of your game language.
When you receive an answer from Support, you will get a push notification on your device and you will find the reply in your game.
When you have received a message, you will also see a red dot next to the blue gear and then also on 'Help'.
Note: If you can not access the game or you do not see the ticket panel, feel free to use our webform version of the FAQ: https://centurygames.helpshift.com/a/family-farm-seaside/ or send email to contact_seaside@centurygame.com
Access the Forum and Community accounts:
You can access Seaside fun pages and communities by going to the settings panel (blue gear icon on the right). Tap the 'Social' tab to find the links to our communities.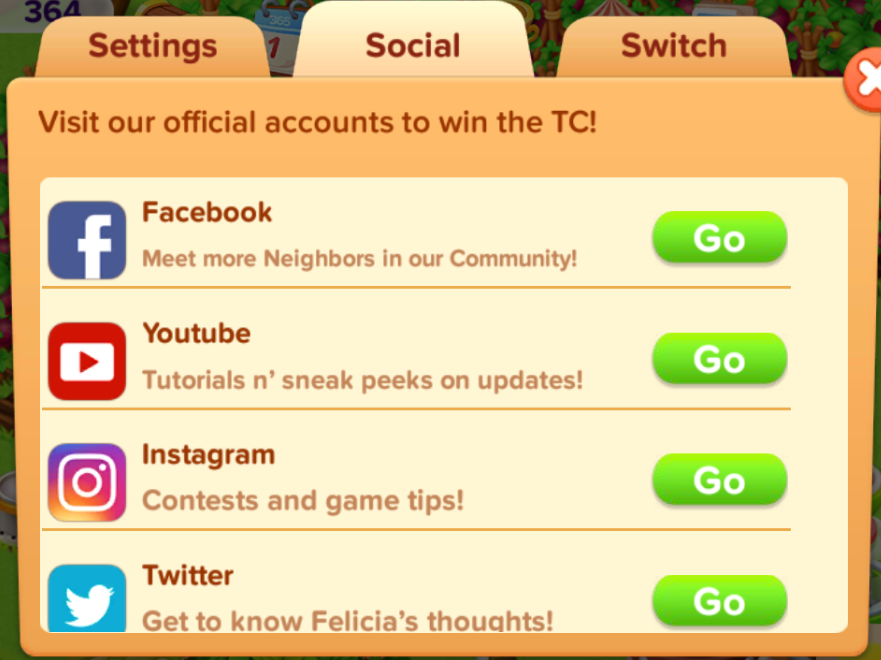 Happy farming!